What is the most popular texture painting software?
Most packages will have a selection of pre-created materials to work from so artists are able to come up with different material combinations quite quickly.
Substance Painter is widely used in the Video Games, TV & Film, Automotive, Architecture, and Fashion industries for PBR Texturing. This software provides artists with so much flexibility with smart materials to adjust and customize the final look of your asset. Just like Substance Painter, Quixel Mixer is another popular PBR Texturing tool used throughout all industries which also leverages the Quixel Megascans library in the creation of texturing assets. MARI is mainly used for high-end VFX which comes with a lot of powerful features but comes with a more complex user interface and isn't as easy to pick up like other painting software. 3D-Coat is another which has a comprehensive library of materials and an easily configurable viewport.
Below is a shotgun which was textured using Substance Painter using a Metallic/Roughness PBR workflow and rendered with Marmoset Toolbag.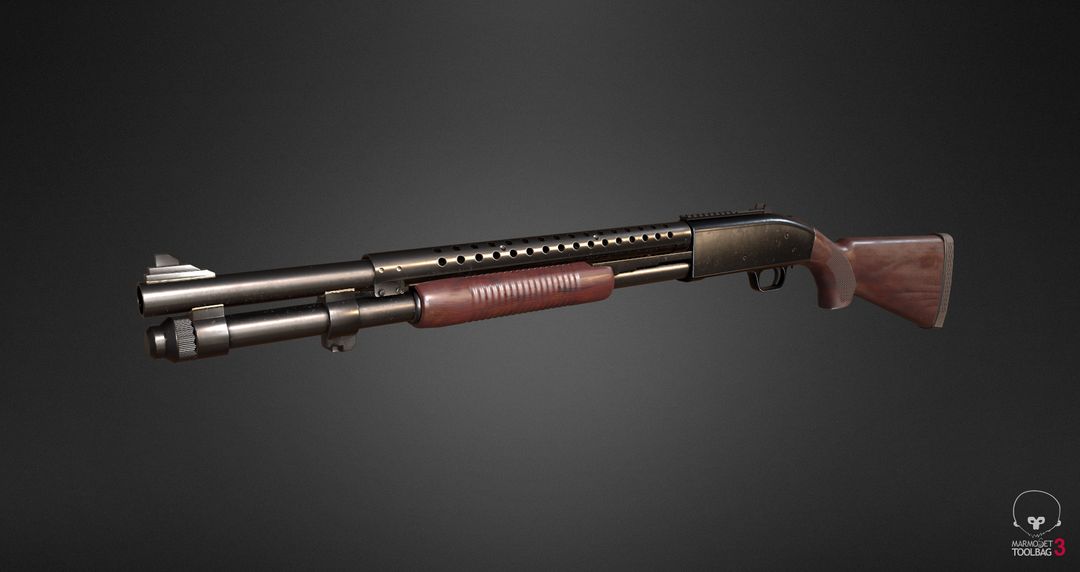 Image created by our Hero: CGHero
What are the most common texture maps?
The most popular PBR workflows that are used are Metallic/Roughness and Specular/Gloss. Depending on which workflow you use will depend on which maps are used.
Metallic/Roughness: Base Color, Metallic, Roughness, Normal, Height
Specular/Glossiness: Diffuse, Specular, Glossiness, Normal, Height
Additional maps would include Ambient Occlusion, Displacement, Emissive, Subsurface Scattering.

What's the difference between a Metallic map and a Specular map?
Metallic maps only use black and white inputs which determines which areas are metal and which are not metal (white for metal, black for non-metal), and the color of the metal is controlled by the Base Color Map. The Specular map, on the other hand, has color in it and this controls the colour of the metal and not from the Diffuse map.
Custom PBR Shaders
There are other software packages which allow artists to create custom tileable, modular and dynamic materials such as Substance Designer. These can then be taken further into Substance Alchemist to blend layers of different materials which is generally used for exploration when creating a scene.
Below are some examples of some realistic and stylised PBR shaders which use a selection of workflows and maps outlined on this page.