What is Topogun?
Topogun a piece of 3D software which is dedicated to retopologizing high-density meshes allowing artists to convert their detailed sculpts into easy to use low fidelity assets ready for video games and animations. The tool allows users to create new polygons against the surface of the high poly models which can then be manipulated to produce the new topology mesh.
There are a number of other 3D applications which have introduced there own Retopology, tools including Zbrush, Maya and Blender and a number of plugins across most applications which may have prompted Pixelmachine to compete again with this new release.
New Features
Here is a sneak peek video of what is to come in the version 3 release.
Both manual and semi-automated retopology can now be combined into one workflow. Users can create there own guide curves using the drawing tool approving them with more control over the flow of edges which are then generated. This workflow is ideal for users that want to plan out their flows before committing to any newly created geometry.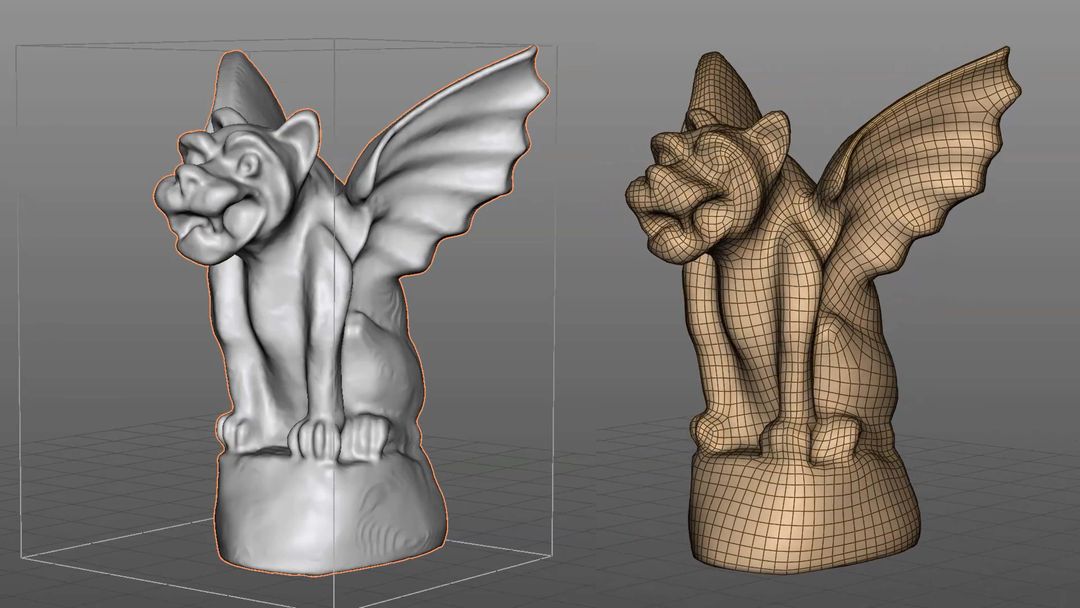 The Paint Masking tool provides users with the ability to isolate specific areas of a mesh so that they can put there focus on a specific part of the model without the rest of the high poly model obstructing. This tool improves the workflow when working on more complex shapes such as an ear (see below image) or more hidden areas like the internals of a mouth.
This method also allows the artist to create separate Retopology, meshes which can the later be merged into one piece of geometry.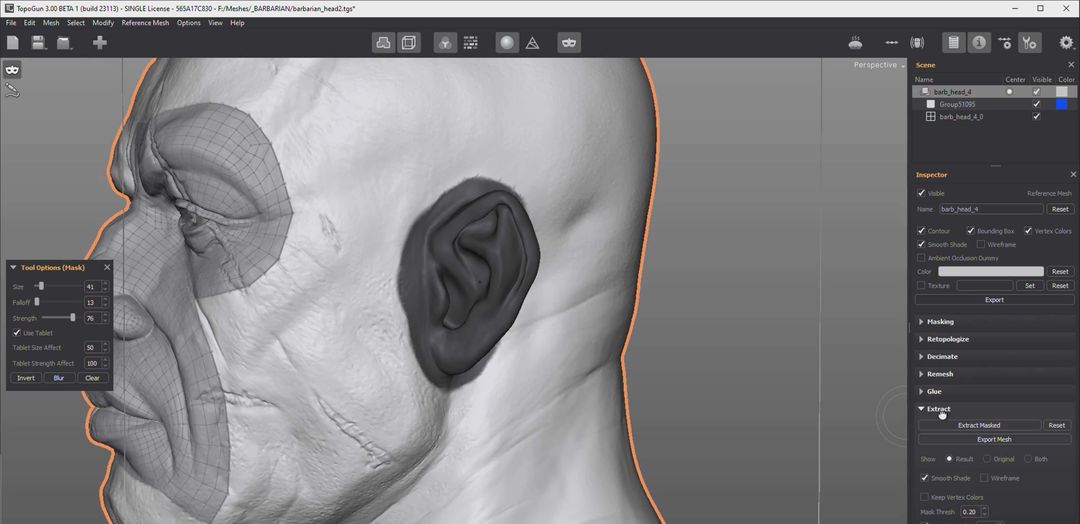 The Patch Tool allows users to manual draw out the areas around where the geometry will need to go and the system automatically generates the geometry required to fill the space effectively. This can be done to create new geometry segments or can be extended from existing geometry (see below image). Once placed, the user then has the ability to dynamically change the number of divisions over the selected space.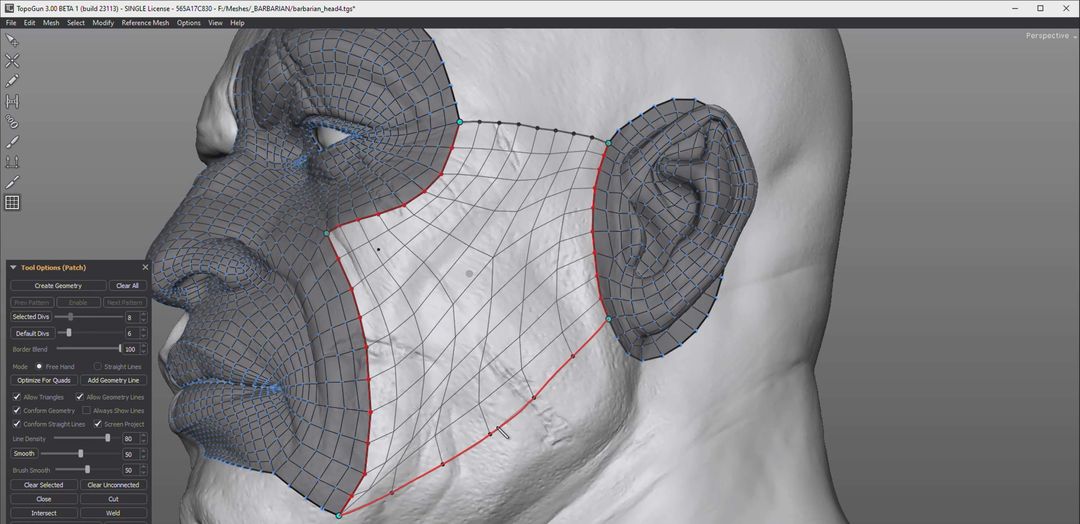 Topogun, 3 is currently in beta testing but there has been no announcement on a release date or pricing for the full version of the software. Topogun, 2 is available though for $100.