CGHero is the latest company to be awarded a place on Ignite 2.0, a 6 month mentoring and support programme for founding teams working on high-growth digital startups.
During the programme, CGHero will be working alongside existing Ignite 2.0 portfolio founders:
The CGHero team will be working remotely for three week every month and taking part in the Startup MBA course digitally with mentors and partners. The team will join portfolio companies for in-person offsites held in 10 different cities around the UK.
Jonathan Lloyd, CEO at CGHero said: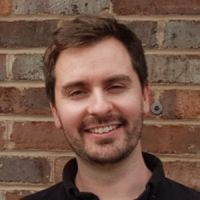 Jonathan Lloyd
We are honoured to have been accepted onto the Ignite 2.0 Accelerator. The knowledge and support we have received from the Ignite team and mentors so far has been astounding.
In addition to support, the programme also comes with initial seed investment from Accelerated Digital Ventures and Ignite's own Angel network to aid in the accelerated development of the company.
Stay tuned for more updates on CGHero. You can also follow along with Ignite on twitter @igniteaccel for all the latest updates on the programme.