CGHero Awarded $150,000 Epic MegaGrant
We are very excited to announce the CGHero has been awarded a full Epic MegaGrant from Epic Games as a contribution to the development of our Unreal Engine community and platform. Epic Games shares our vision for providing companies with access to talented teams of artists who can produce cutting edge projects in Unreal Engine, helping companies to jump-start projects without the costs associated with hiring a large agency.
The $150 000 received will be used towards providing training and support for artists looking to get into Unreal Engine, as well as to two key project areas alongside the Unreal Engine simulation team. Our talented heroes are working on simulation starter environments for Military MOUT training as well as Hospital space planning.
A glimpse at some of the amazing talent on CGHero that specialise in Unreal Engine
We look forward to building out our existing Unreal Engine community with this help from Epic Games and we are proud to already have 742 Unreal artists on our platform which can be found in our Hero Search. Building out our community of Heroes to provide more talent as well as building out content that could help companies avoid the "Blank Canvas Paralysis" is key to helping customers get the most out of Unreal Engine.
Jonathan Lloyd, the CEO of CGHero said: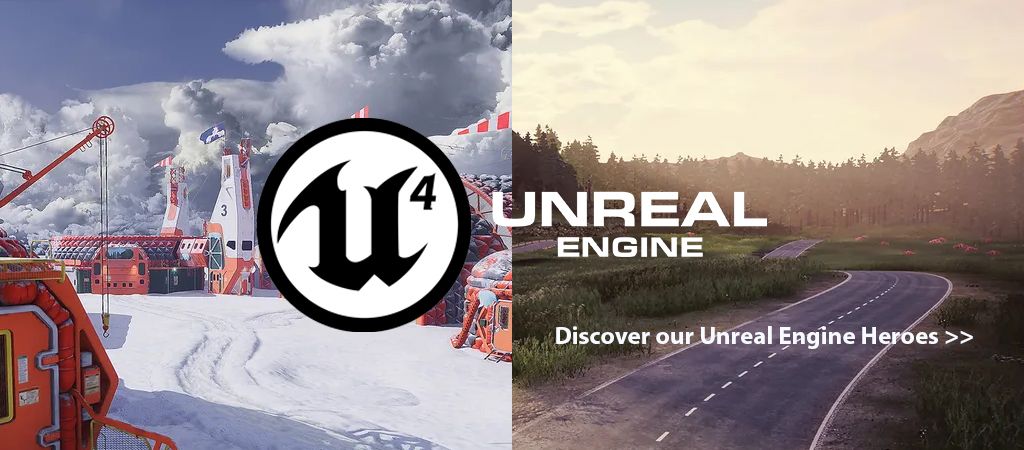 Click the image to discover all Unreal Engine artist using CGHero's Hero Search
What are Epic MegaGrants?
MegaGrants are specialised awards by Epic Games to help fund inspiring, innovative projects and creators within their community and industry. Epic Games have committed over $100 million to this initiative, helping to support game developers, enterprise professionals, media and entertainment creators, students, educators and more.
Learn more about Epic MegaGrants