Check Out The New Features!
Here is a quick video highlighting the new features that come with this release. New to 3ds Max 2021
OSL Shaders
Exciting new OSL shaders have been added, especially the HDRI Environment map, providing the user with more flexibility and control when positioning and adjusting the final look and feel of the environment, which can be seen within the viewport and the renderer.
Other shaders include HDRI lights to place your HDR photo light sources into your scene which then dynamically calculates the lighting within the scene.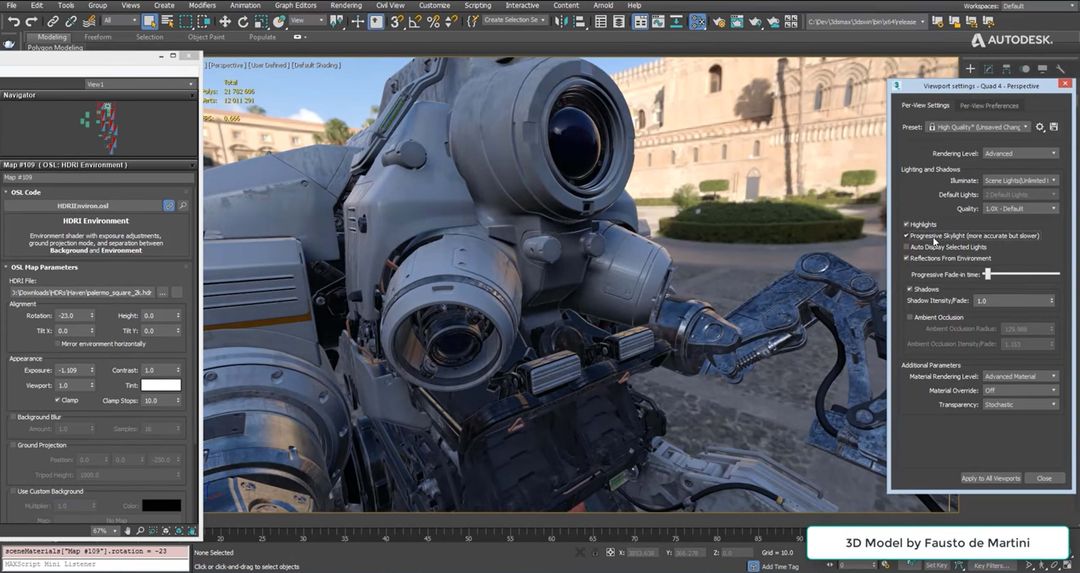 PBR Materials and Substance 2 Substance2
This is not new to 3ds Max, but it had been updated to include both standard PBR workflow via new Metallic/Roughness and Specular/Glossiness materials. Downloaded PBR maps can also be drag and dropped straight into the Material/Maps Browser.
This version of 3ds Max also includes the updated Substance 2 Substance2 map allowing users to load native .sbar files and supports 8k outputs and has scripted tools to speed up set up times of materials.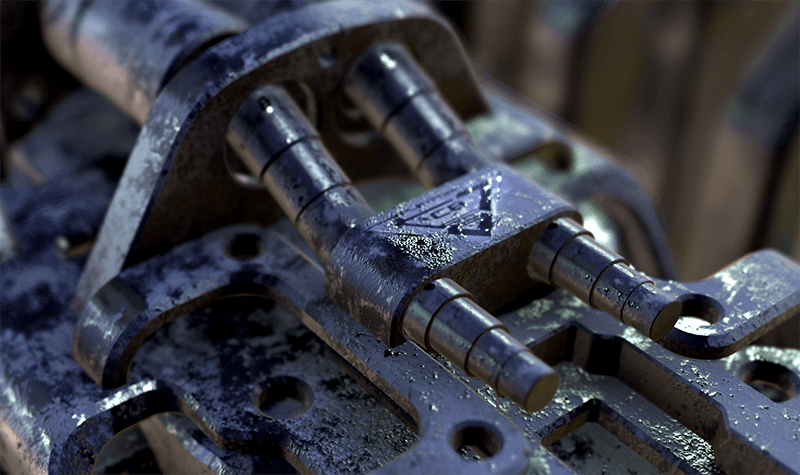 Weighted Normals
A brand new Weighted Normals modifier has been introduced allowing users to alter the vertex normals to improve the final quality of the shading of a model. This process enables normals to be perpendicular to larger flat polygons creating better normals for meshes. These normals can be changed using options such as Area, Angle, and Largest Face providing full control over smoothing and blending.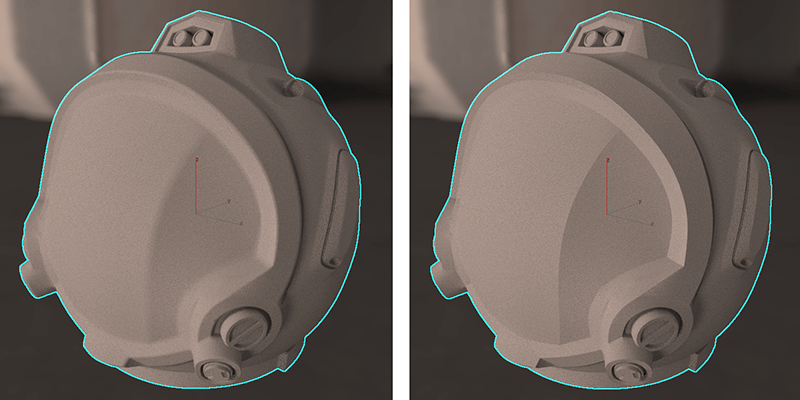 Bake to Texture
The release brings a brand new Bake to Texture tool that brings faster performance and improved streamlined workflow when baking lights into your textures. This process is integral video game environments to help handle the high-performance requirements. The feature also supports PBR.