How did you start your career as a 3D Artist? What was your first 3D software?
I started my career as a contract 3D Artist, mainly making CG shorts and animatics for the TV industry. A few years later, I got my first break in the games industry, working as a Junior Character Artist at Exient who, at the time, was in partnership with EA, making ports of popular games such as FIFA and Guitar Hero. Whilst at uni, the main software I trained in was 3d Studio Max. I fell in love with this software and used it in my first roles and have done ever since.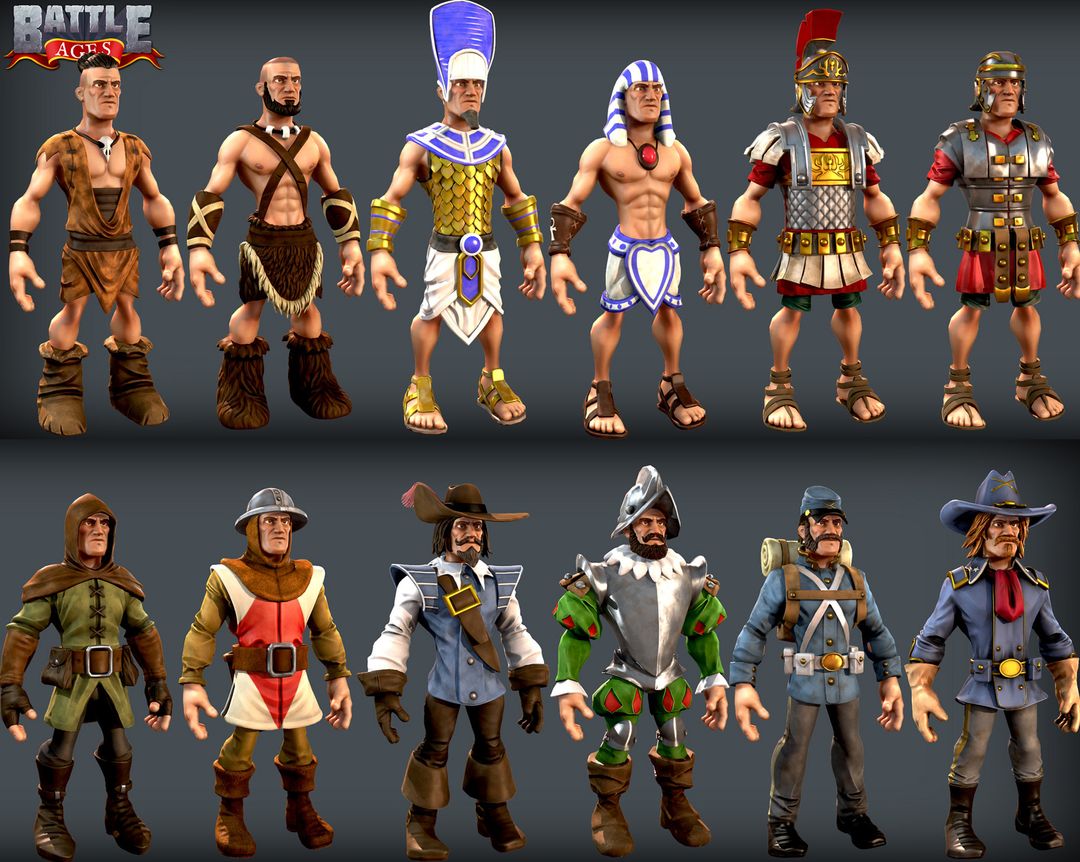 When did you first realise you wanted to work in the games industry?
Art had always been a passion of mine and I was determined to find a career that allowed me to do what I loved. Whilst traveling in Australia in my early 20\'s, I did some research and learned that I could use art to make computer games, a field where artists were often sought after. On my return, I found a course that allowed me to train in this, starting me on my journey to become a 3D artist.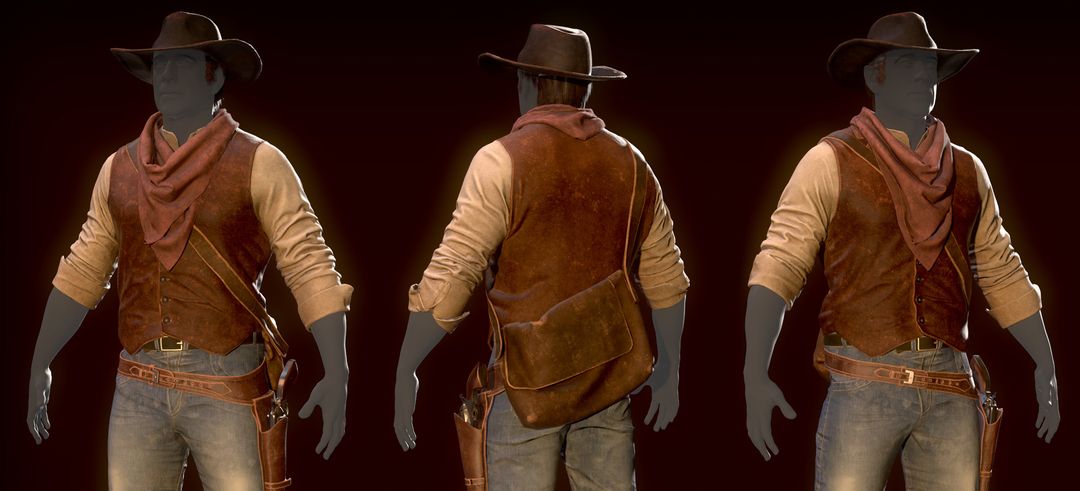 What sort of education or training did you pursue to improve your skills as a 3D artist? Do you think this fully prepared you for working as a 3D artist?
I studied Digital Animation at Hertfordshire University. This gave me a wide range of skills to take to my first job; however, the learning curve once in the industry was steep. In fact, it was a few years into my career in the games industry in my role at Frontier as a Junior Environment Artist, and later a Props Artist, that I fully mastered an efficient pipeline in 3D texturing and modeling. Establishing clearly defined steps in my process gave me a strong foundation that has informed how I work, even until today. The role of a 3D artist is ever-evolving. It is important to constantly develop your skillset and knowledge of the latest software and techniques, to ensure you don\'t become obsolete as an artist.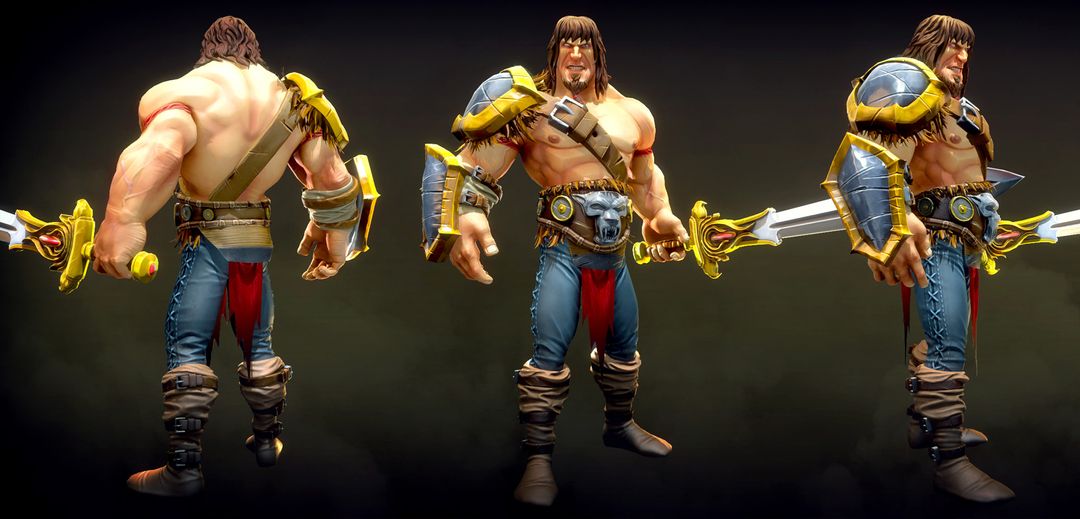 Well to switch it up a bit could you tell us about your process for the Musketeer Character? What inspired you to create this character?
At the time of making my Musketeer character, I had been working in-house for several companies without the chance to do much personal work. I wanted to create a piece of art that would ensure my current skills were better reflected in my portfolio. I had been watching the BBC's The Musketeers and was blown away with the costume design. I thought this would be a great subject matter to test my current skill set. I started with a base model in 3Ds Max and blocked out the hard surface parts. Then I moved over to Marvelous Designer where I created the base form for the cloth. I had a lot of fun at this point in the process -- Marvelous Designer is a wonderful tool! Next, I took the model over to Zbrush where I sculpted the clothes adding small details and memory folds, followed by sculpting the face. This was helped with some great skin detail from XYZ Texturing. Then it was time to retopologise the model, where I used a combination of z-remesher in Zbrush and the freeform tools in 3Ds Max. After some UV'ing in 3Ds Max I was ready to bake in Marmoset Toolbag, then straight over to Substance Painter to create the texture. Once that was done it was time to render and I really wanted to use UE4 to light and render the character as there had been some incredible advances in realtime character rendering with Epic's Digital Humans project. This had some great material setups which worked perfectly with my texture outputs from Substance Painter. I had lots of fun making this model and I learnt loads about making a character ready for Epic's Unreal Engine. There are still tweaks I would like to make, but all-in-all I'm very happy with the end result.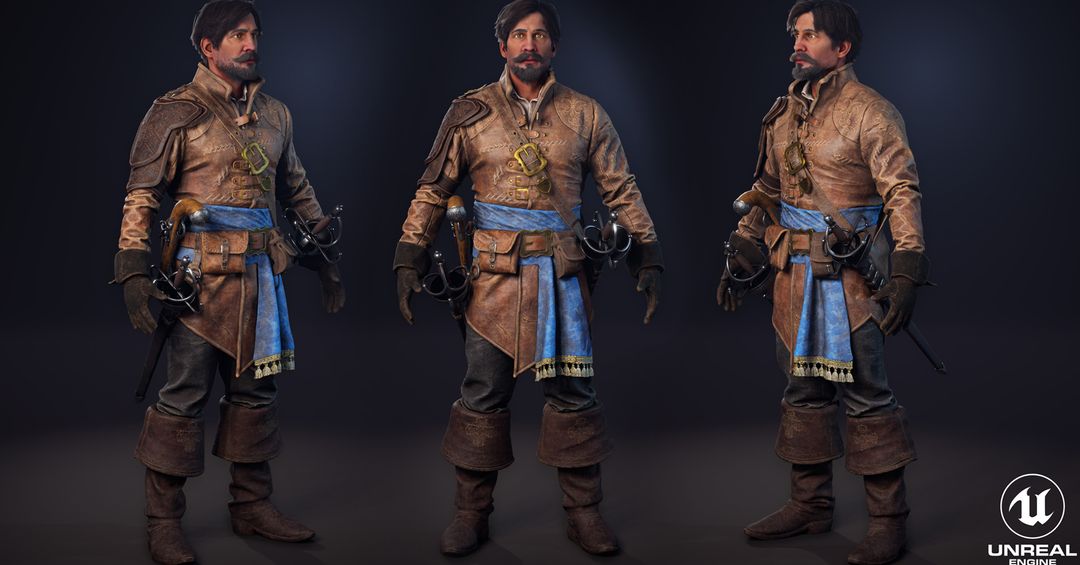 Thanks for your time, before you go can you tell us what we can expect to see from you next?
As well as being available for upcoming contract work, a colleague and I are working on our own game - a 3D platformer with some strong strategy mechanics and elements. It's still early days yet but I'm very excited about the direction it's going. I am also in the process of starting my own YouTube channel where I digitally sculpt, 3D print, and then hand paint models. So be on the lookout for that!
Want to Be a Featured Hero?
Reach Out Now - Share Your Story, Tutorials, or anything you find interesting.
Get in touch!