All About Technical Art
As one of the most in-demand games jobs right now, technical art is the place to be right now. However, the faction is infamously versatile - although the core skills generally remain the same, the spectrum of tech art is far-reaching, and can be tricky to recruit and scout, especially for specific tasks. In today's article, we'll look at demystifying the role, and either help you decide what you need for your project, or what skills you should concentrate on if you are looking to break into this field.
Core Responsibilities
Tech art generally falls into three categories, with overlap between each one (and in some cases, between all three): art, game engine, and programming. Typically speaking, if a task doesn't fall to the development or scripting team nor the art team, it becomes the tech artists' responsibility; think creating tool systems and mechanics, such as creating interactive assets, integrating an AI system, or scripting a realistic cloth simulation tool for a characters' clothing.
In an interview with GamesIndustry, technical art director Liam Fleming explained, "Often technical artists are asked to develop solutions that have never existed before, so there is a need for a broad range of skills, adaptability, experience, and attention to detail to bring it all together."
Core Skills
At their core, all tech artists have the same set of skills: software and tool programming, game engine knowledge, and artistic skills. However, depending on specialism, there is a myriad of different career paths and varying types of projects a technical artist could find themselves working on.
One major part of tech art is tool creation. In collaboration with the art and/or coding teams, a tech artist will create systems and tools to relieve repetitive or time-consuming parts of a pipeline. For example, a tech artist might create a tool that automatically optimizes meshes for artists, allowing them to import their work to the engine effortlessly.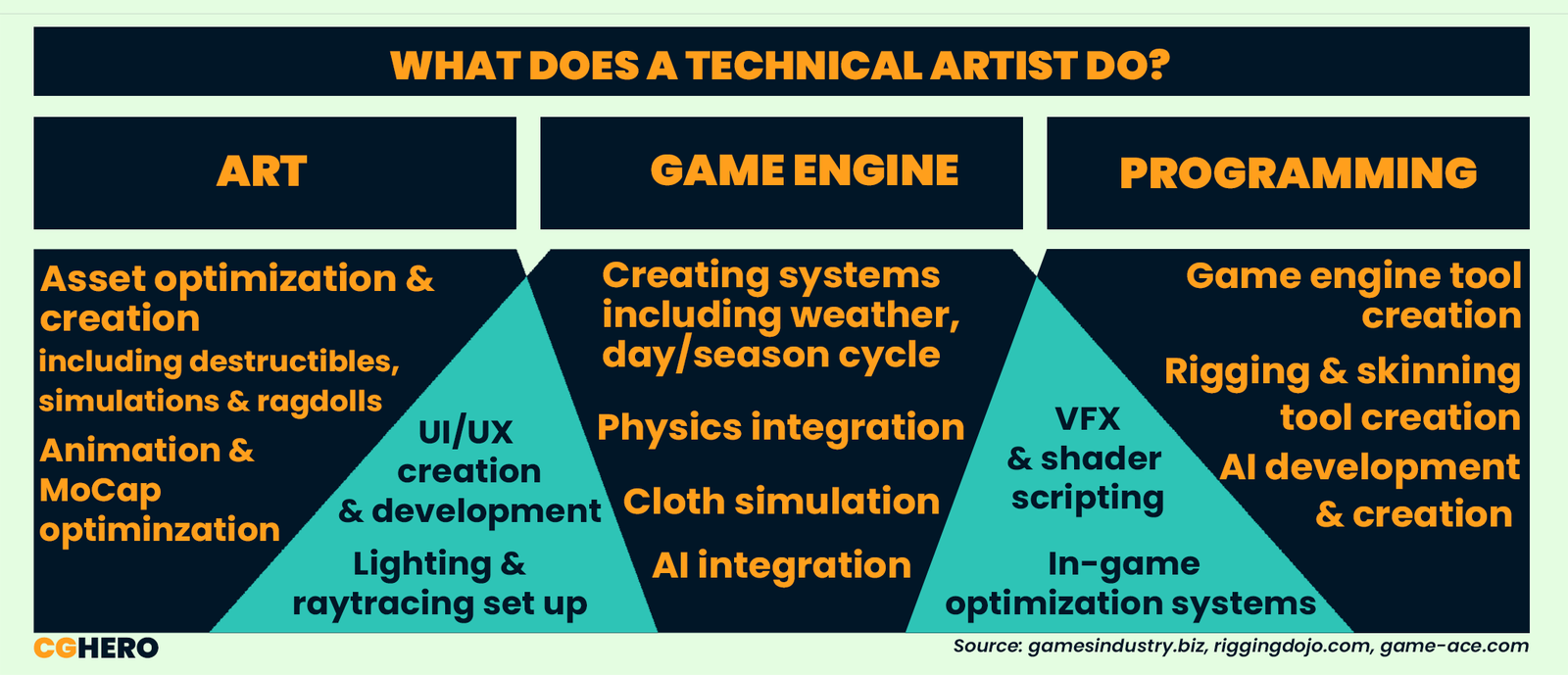 *A non-exaughstive list of tech artist responsibilities. *