Cons
Not seen as favourably as Autodesk in the industry - but remains a great place to begin learning how to animate, which can easily be adapted to Maya, should you need it in the future.
Buggy: Blender's biggest issue, which can hugely impact timescales and performance. However, this is quickly changing as investment continues to grow.
Performance: Blender struggles to perform on older PCs - the official guidance recommends that you use a PC less than 10 years old to use the software.
2. Maya
The long time favourite for 3D animation, Maya is specifically built for film animation, but has seen extended use for games, VR, and more.
Pros
Industry leading: Maya was designed by Alias, and was later purchased by Autodesk, specifically for film animation. Maya quickly became dominant in the film industry, even Pixar uses a program similar to Maya called Presto for their films. It's reputation as a robust, reliable program means Maya retains a huge presence across AAA game studios.
Easier interface: many consider Maya's UI and UX to be perfectly attuned for art and animation. The toolbars, and easily integrable MEL coding allow rapid tool creation, assisting talent universally.
Better core features: although Blender's addons are fantastic, what Maya comes with by default is unrivalled, including the Unreal Live Link. More include NURBs, spline based animation and the graph editor.
Greater motion capture support: one of the only areas Blender seriously can't compete with Maya.
Maya's Graph Editor is immensely popular with animators for its' ease of use and intuitive design.
Consistent and versatile: although not perfect, there's a good reason Maya remains Hollywood's favourite animation software. Dedicated autosave features, consistent bug fixing and a sturdy reputation have been well earnt over Maya's 24(!) years of operation.
Cons
Expensive: Maya's biggest drawback is it's cost. At a staggering $270/month starting price, many newcomers to the animation and 3D scene simply cannot afford the investment. However, MayaLT, a version specifically for games development, is available for $40 a month, and a student trial is available for those eligible.
Size: Whilst applications like Blender are a neat 500MB at most, Maya eats up a whopping 6GB of disk space.
Bloated: Maya carries with it a myriad of web monitoring framework and authenticity verification software, along with heavy applications that you may never find a use for.
Crashes: Many artists and freelances add an arbitrary 10% to any timeframe estimate for "Maya crash contingency".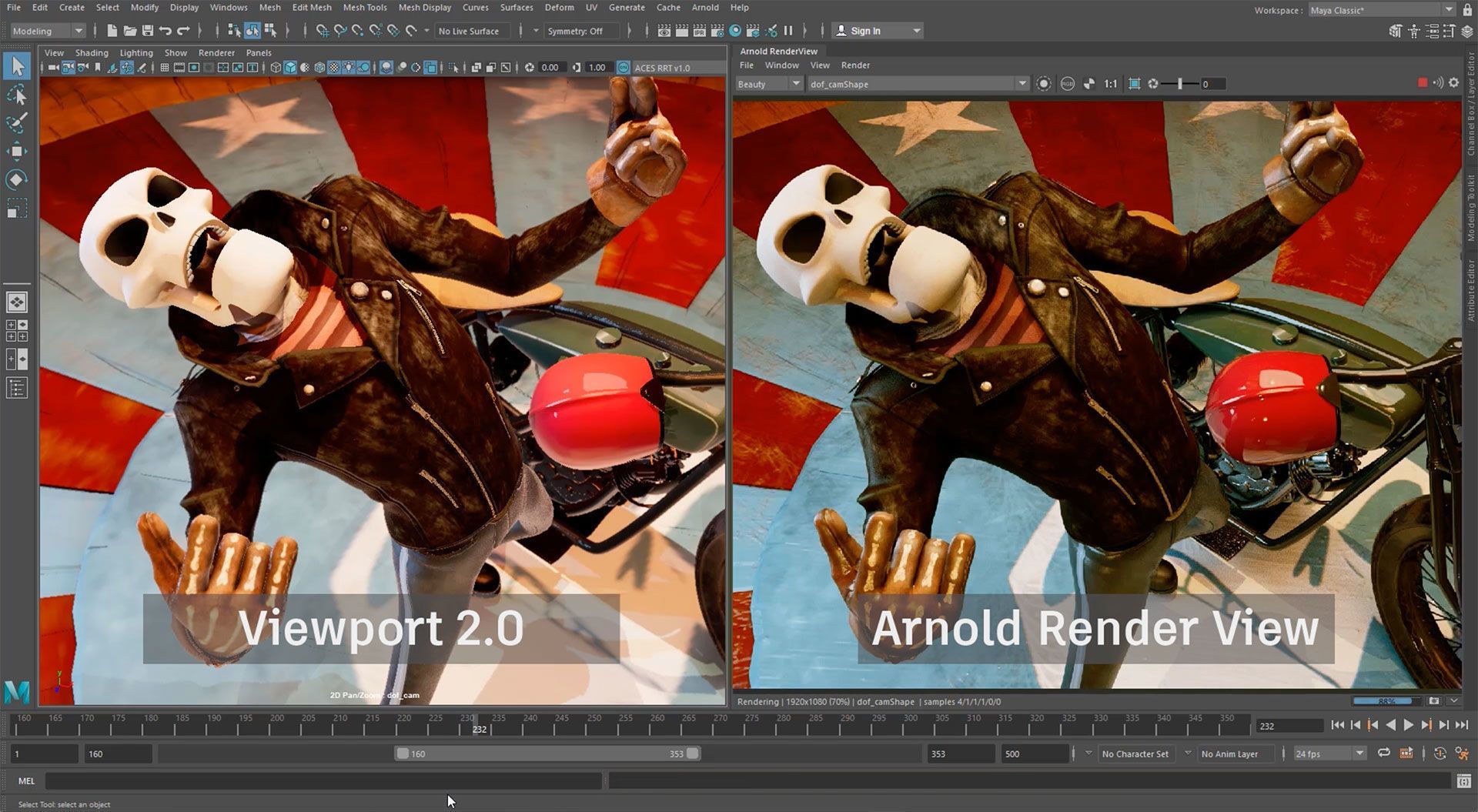 Maya is used nearly exclusively in Hollywood for 3D animation.