CGHero are really excited to have worked with the Simutronics team in building content for their latest game in development, GALAHAD 3093. The CGHero team along with a number of our Heroes collaborated to help deliver on all 9 characters in the game.
Who are Simutronics Corp?
Simutronics is an American independent online games development studio with a passion for MMO games. Founded by their current President and CEO David Whatley in 1987, Simutronics was awarded the very first "Online Game of the Year" award by Computer Gaming World magazine in 1993 for their game CyberStrike. Due to the game's immense popularity, they released the sequal, CyberStrike 2, together with Sony Interactive Studios America in 1998. They moved on to debute HeroEngine in 2006, a 3D game engine and server technology platform developed specifically for building MMO-style games, which has been licensed out to multiple notable games companies including BioWare and Zenimax. This was later sold to Idea Fabrik in 2010 so they could return to focus on what they are truly passionate about - developing games.
Many games later, they are now releasing GALLAHAD 3093 and we are immensely excited to have got the opportunity to work with the Simutronics team on some of the characters that you will see.
What is GALAHAD 3093?
GALAHAD 3093 is a mech-based hero shooter game that is set in a sci-fi future imbued with Arthurian legend. You get to choose your Knight and customise your mech, known as a "Lance", to fight in a 32 player arena. The lances are highly customizable and range from Light to Super Heavy, to maximise your mobility, damage and defense. You can arm them with a variety of weapons, from miniguns to beam cannons and plasma guns, and deployable systems to prepare for various tactical situations.
Gameplay footage of GALAHAD 3093 early access.
The Production Collaboration
CGHero COO, Chris Lawrence, spoke about working on the content: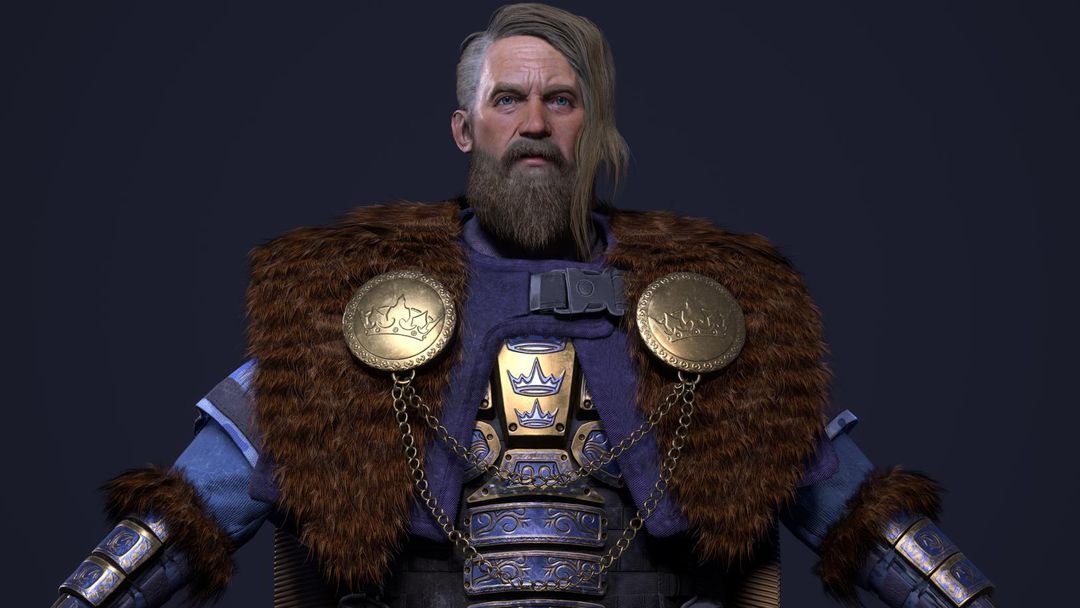 Galahad 3093 Knight known as "Arthur" who was worked on by Victor and Rodrigo.
Simutronics Technical Artist, Steve Coyle, added:
Meet the Heroes behind the Knights
Over 10 talented artists at CGHero got tasked with creating 10 characters from start to finish, which would ultimately be added into the game which is currently in development. The characters would need to be created and rigged, ready to add into the Unity game engine. We caught up with some of the incredible artists we worked with, to hear their thoughts. Rodrigo, a 3D character artist with over a decade of experience, worked on some of the characters in the game, including Kay.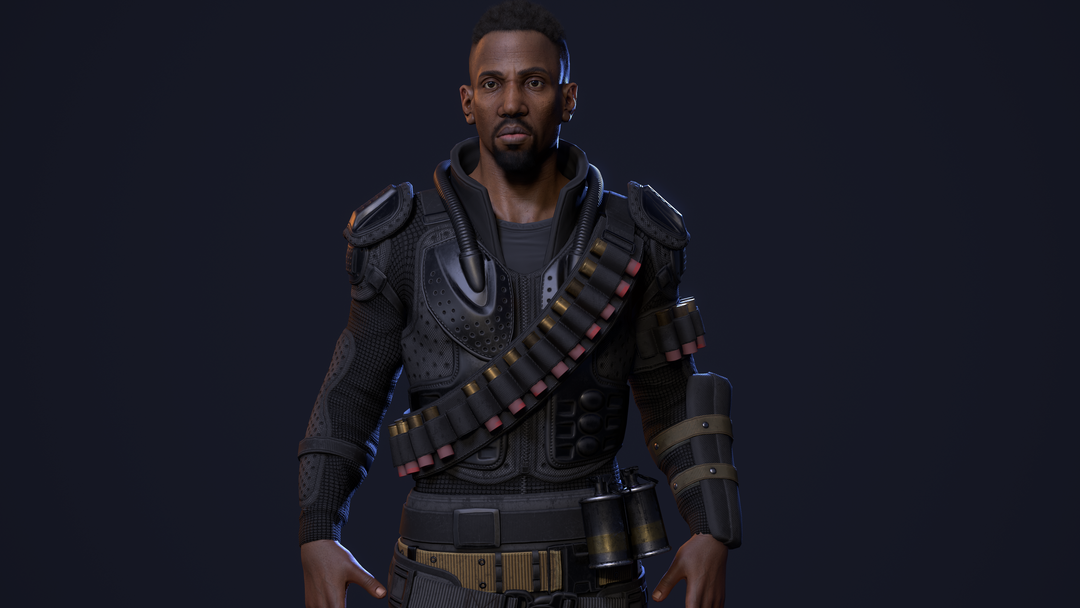 Galahad 3093 Knight known as "Kay" who was worked on by Rodrigo.
Cinematic game trailer for GALAHAD 3093. Kay character created by Rodrigo and weapon by Marcos.
In-game menu footage of the character Gwen. Charater created by Daniel, hair produced by Victor.
Beta Testing Tournament
Simutronics have announced the second beta early this month which will be running from July 23rd until August 1st, with a tournament being held from July 29th to July 31st. The winner will be determined by whoever has the highest single-match score during this window and will receive a prize from Simutronics CEO David Whatley's personal lunchbox, which contains a mystery gift.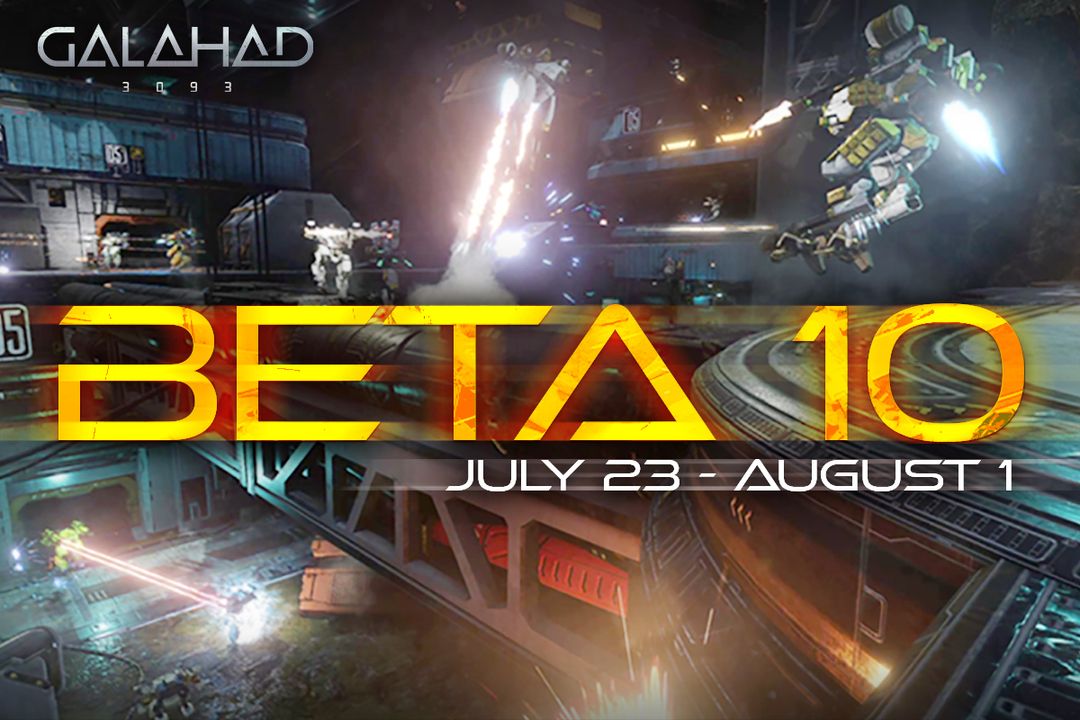 Want to give it a go before the official release? Check out GALAHAD 3093 on Steam here to play the beta version until August 1st!
Follow us on our social channels for the latest news from CGHero